Welcome to The Webster Group, Australia's oldest investigations and risk management company
Businesses today face a multitude of risks. Trusted by many of Australia's largest organisations and government departments, The Webster Group's corporate investigations team will help protect your business assets, intellectual property, people and reputation.
Suitable for all industries

Qualified & certified
The Webster Group is affiliated with a number of committees and standards. The Website Group is ISO 9001 certified and hols a variety of licences required in each field of operation.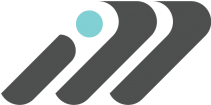 IPP Consulting
The Webster Group is part of IPP Consulting (IPP) – a Risk Management and Technology company with over 70 staff located throughout Australia. The Website Group has completed over 35,000 projects for businesses in finance, legal, hospitality, mining, and all government levels.
HOW WE HELP
​Armed with decades of security and corporate investigations expertise, our multi disciplinary team provides a comprehensive range of services designed to safeguard the things that matter most to your organisation:
We'll combine technology and boots on the ground surveillance with forensic services to provide you with the answers (and evidence) you need to make informed business decisions. Our corporate investigations services include:
COUNTER SURVEILLANCE INCLUDING ELECTRONIC BUG SWEEPS
Protect your organisation's intellectual property and confidential information from being stolen. Our counter surveillance expertise is amongst the best in Australia. We can help with:
Security threats evolve – are you confident your organisation is protected? We'll help you to safe guard your people, assets, infrastructure and information from a wide range of security threats. Our security risk management services include:
Schedule a consultation. There's no charge and no obligation.