SECURITY RISK ASSESSMENTS
One of Australia's oldest and most experienced security risk management consultants – trusted by clients since 1946.
With thousands of security risk assessments already performed, we'll help your organisation to protect its people, assets and information from a wide range of security threats.
The management of risk is becoming ever critical for organisations as threats (both visible and invisible) are constantly emerging. The Webster Group conducts Security Risk Assessments to assist our corporate and government clients identify, understand and mitigate current and future security risks.
We've Been Providing Security Risk Reviews Since 1946
The Webster Group has been providing Security Risk Reviews since 1946 and is one of Australia's oldest risk management and Investigations Company. It was acquired by IPP Consulting (IPP) in 2005. IPP is a Risk Management and Technology company with over 70 staff located throughout Australia.
What You Can Expect From a Security Risk Assessment
When conducting security risk assessments we consult with your key stakeholders to establish the context of your organisation and to enable us to develop a security risk profile for the site or organisation. We develop recommendations to mitigate security risks, which are prioritised as per the perceived risk mitigation effectiveness and cost, which are comprehensively detailed in our security risk assessment report.
Utilising methodologies consistent with ISO 31000:2009 we will provide a Security Risk Assessment for your organisation that can incorporate:
Identifying and quantifying operational risks
Developing solutions to manage identified risks
Prioritising solutions to maximise outcomes
Financial modelling and preparation of business case to support risk management strategies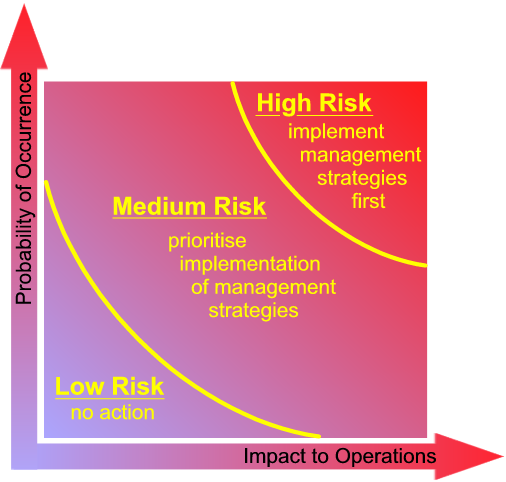 Risk Assessments That Evaluate a Multitude of Security Threats
Some of the types of threats that we analyse for when conducting Security Risk Assessments include:
Terrorism
Criminal/Wilful Damage
Arson
Vandalism/Graffiti
Assault
Sexual Assault
Unauthorised Entry
Theft
Disruption of Utilities
Bomb Threat
Demonstration
Threats & Intimidation
Fire
Fraud
Armed Robbery and
Kidnapping (to name just a few)
World's Best Practice Processes
While there are many tools that can be applied to security risk management, our processes are guided by ISO 31000:2009 Risk Management Methodology, which is world's best practise in conducting security risk assessments. This process enables a structured, systemic approach which identifies & analyses risk, followed by the development and implementation of responses appropriate to their impact and the needs of your business.
Schedule a free Consultation with our Security Risk Management Consultant directly
Many of our clients are long standing and continue to use our security risk management consulting services as they trust in our ability to successfully deliver projects in high risk environments. In working with The Webster Group you can be assured of:
Combined, our team have successfully completed thousands of security risk assessments both in Australia and overseas.
You will be in good company – joining many satisfied clients from Top 100 Corporations and Government Departments.
Work with the oldest and most experienced security risk management consultants in Australia (founded in 1946).
Work with a professional, highly experienced and dedicated team of ex-Police and security engineers that are fully licensed and have extensive expertise in security risk management.
World's best practice ISO 3100:2009 Risk Management Methodology utilised with all Security Risk Reviews provided under our ISO 9001 quality system;
As well as statutory insurances, we have full Professional Indemnity Insurance (10 million dollars coverage) and Public Liability Insurance (20) million dollars coverage).
A BUSINESS BUILT ON REPUTATION
Trusted by many of Australia's largest organisations, our exceptional reputation has been built on foundations that cleverly fuse experience and technology.
YEARS COMBINED EXPERIENCE
Schedule a consultation. There's no charge and no obligation.